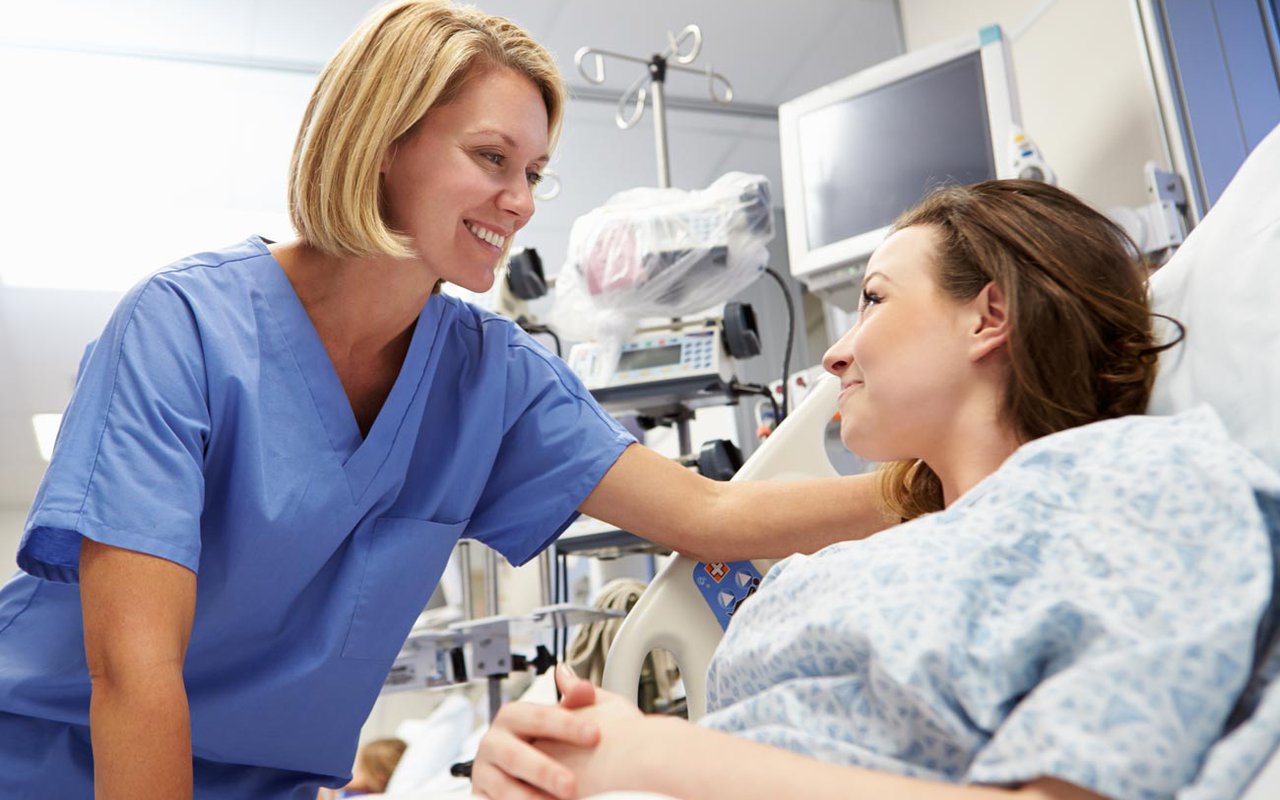 Open The Door To Your Future
Get a Bachelor of Science Degree in Nursing with Our Nursing School
Program Description
Larkin School of Nursing RN to BSN Program (RN to BSN) is designed to further develop skills, reasoning, and attributes of the registered nurse wishing to pursue a BSN. The program provides a practical pathway for working RNs to complete the BSN and position themselves for advancement in the nursing profession. The program consists of 15 upper division General Education Course Credits, 30 Nursing Curriculum Course Credits, and the transfer of up to 90 credits from the associate of science in nursing degree and previous college work. The nursing courses can be completed in three semesters (12 months)
The RN to BSN program provides the associate degree prepared registered nurse (RN) the opportunity to earn their Bachelor of Science in nursing degree (B.S.N) to enhance and advance the student's professional career.
The program is fully delivered online. Students are required to have a computer with internet connection that meets the specifications listen under "Distance Education Courses" in this catalog. The ability of a student to succeed in a distance education course depends on his or her ability to understand both the course structure and the associated technology. Self-motivation and self-discipline, good writing.
---
CALL US 305-284-7723 for more information
APPLY ONLINE
The purpose of the BSN program is to prepare the graduate to:
Synthesize and apply knowledge from nursing theory, practice, research and the arts and sciences to professional nursing practice.
Apply leadership skills to effectively implement patient safety and quality improvement initiatives within the context of the inter-professional team.
Integrate evidence, clinical judgment, inter-professional perspectives, and patient preferences in planning, implementing, and evaluating outcomes of care.
Use information systems to document interventions, assist in communication, and support safe nursing practice.
Demonstrate basic knowledge of healthcare policy, finance, and regulatory environments, including local, state, national, and global healthcare trends.
Use inter and intra-professional communication and collaborative skills to deliver evidence-based, patient-centered care
Collaborate with other healthcare professionals and patients to provide culturally appropriate health promotion and disease and injury prevention interventions.
Demonstrate the professional standards and values central to nursing practice.
APPLY NOW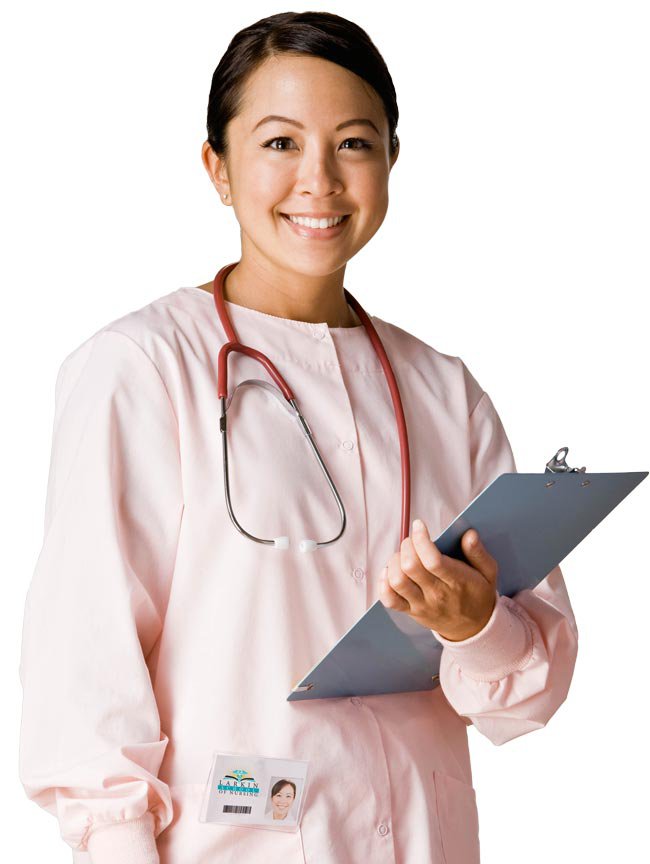 Admission Procedure
Applicants for the Bachelor of Science in Nursing (RN to BSN) must meet the following requirements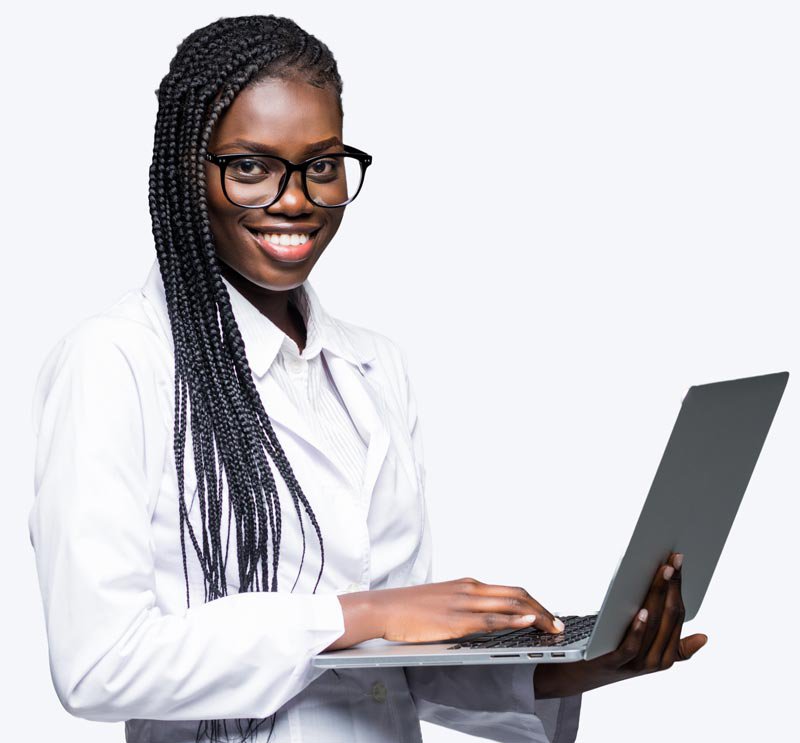 Meet the general admission requirements.
Have an active license as a registered nurse (RN) in Florida
Have earned an Associate of Science in Nursing degree
Submit sealed official transcript(s) of previous college level work directly to Larkin School of Nursing.*
Complete a program application for the BSN
Pay a $60 nonrefundable application fee
Complete authorization for graduate employment verification
Have a minimum 2.5 cumulative GPA
*If transcripts are not in English, see foreign transcripts instructions under Admissions in LSN Catalog
APPLY NOW
How long will it take to know my admission status?
Students will be notified of their admission status by mail after submission of required admission's documentation and completion of interview.
Required Credits
Applicants must complete the required courses listed below or equivalent before receiving formal admission to the program.
Upper Division General Education Requirements for RN to BSN degree:
 Slide left and right to view complete table 
| | | |
| --- | --- | --- |
| Course Code | Course Title | Credit Hours |
| ANAP 1100 | Anatomy and Physiology I  | 3 |
| ANAP 1210 | Anatomy and Physiology II | 3 |
| MICR 1000 | Microbiology | 3 |
| SOCI 3000 | Sociology | 3 |
| STAT 3000 | Statistics | 3 |
|   | Total Credits | 15 |
---
Tranferrable General Education Credits for the Bachelor's degree:
 Slide left and right to view complete table 
Course Code
Course Title
Credit Hours
ALGE1000
Algebra
3
CHEM 1000
Chemistry
3
CRTE 1000
Critical Thinking and Ethics
3
ENGC 1000
English Composition I
3
ENGC 1100
English Composition II
3
FUSC 1000
Fundamentals of Speech Communication
3
HUGD 1000
Human Growth and Development
3
HUMA 1000
Humanities
3
NUTR 3000
Nutrition
3
PSYC 3000
Psychology
3
SOCE 300
The Social Environment
3
Total Credits
33
Required Core Nursing Courses
Bachelor of Science in Nursing
Course Code
Course Title
Credit Hours
TRPN 3000
Transition to Professional Nursing
3
PATH 3000
Pathophysiology
4
NUIT 3000
Nursing Informatics and Technology
2
ACHA 3000
Advanced Concepts of Health Assessment
3
TRAN 3000
Transcultural Nursing
2
NREP 3000
Nursing Research and Evidence-Based Practice
3
GLOH 4000
Global Health
3
LEAM 4000
Leadership and Management
3
HEAP 4000
Health Care Policy
3
CPNP 4000
Capstone for Professional Nursing Practice
4
Total Credits
30
---
To receive the RN to BSN (Bachelor of Science in Nursing) degree students must have earned a minimum of 120 semester credit hours.  Up to ninety semester credit hours from previous college level courses may be transferred towards the RN to BSN degree.  The ninety semester credit hours must include a minimum of 36 semester credit hours of general education courses, 6 semester credit hours of anatomy and physiology or its equivalent, 3 credit hours of microbiology, and 45 semester credit hours of nursing courses to include theoretical and clinical instruction in medical, surgical, obstetric, pediatric, geriatric and psychiatric nursing.
Do you have any questions? Give us a call: 305 284-7723.
Address: 6140 SW 70th Street, South Miami, FL 33143 | 3rd Floor Mon-Fri 9-5
Larkin School Of Nursing: nurse teaching classes and registered nurse career. Looking for "nursing schools near me" now you can join our nursing education program right in you backyard.